We build a community platform for civilized discussion on the web — we feel so strongly about it that we even named our company Civilized Discourse Construction Kit, Inc. We started in 2013 with 3 co-founders unusually passionate about online discussion.
As a hosting company, the product that we host and develop, Discourse, is of course 100% open-source software.
Guess what we use as our main team coordination tool at Discourse?
Yup, it's Discourse itself! With its strength in distributed teamwork, we can keep interruptions like messages, calls, and meetings to a minimum.
96

remote team members

26

represented countries

15

different timezones
Meet our team
Executive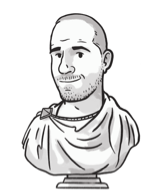 Sam Saffron
Co-founder, CEO
Australia
When Sam is not having pun at work, he is busy making Discourse run faster, better and stronger. He was given his first ZX Spectrum computer when he was 7 and has not relinquished the helm on the keyboard since. When he is not hanging out on the Discourse Meta forum, Sam is busy rock-climbing, running or being a dad and delivering some of the best dad jokes out there.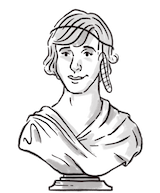 Sarah Hawk
CEO
New Zealand
Before joining the Discourse team, Hawk was an online community consultant who worked with organisations to implement world-class platform solutions. When it became apparent that all of those solutions were Discourse based, she jumped ship to infiltrate this mission. She brings a unique combination of UX and community wrangling skills to the team.
While Discourse is her greatest love, Hawk is also pretty partial to wine, the gym, and her twins.
Engineering
Andrei Prigorshnev
Software Engineer
Georgia
Years ago, Andrei was an electrical engineer, and one day he decided to automate his job using some code. It was such a joyful experience that he couldn't stop himself from solving more problems using code and building software that makes life better. Eventually, he happily found himself at Discourse – in a distributed team that's busy building the best forum software in the world.
When he takes a break from coding, he's probably swimming or doing yoga, listening to music, or planning his next travel.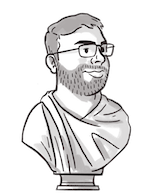 Arpit Jalan
Software Engineer
India
Arpit is a geek who loves computers religiously. Ever since he learned about Discourse he wanted to be a part of the mission, so much so that he spent a year working as an intern. Other than computers, he likes reading books and watching movies.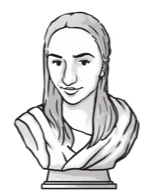 Bianca Nenciu
Software Engineer
Romania
During her web adventure, Bianca took part in many communities. In the spring of 2017, she discovered Meta and found it familiar… she was unknowingly a long time Discourse user. She wanted to give something back and signed up to work on Discourse as an intern in the Google Summer of Code.
Unlike most developers, Bianca turns chocolate, not coffee, into code. When not Discoursing, Bianca travels, hikes or sleeps.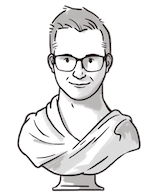 Blake Erickson
Software Engineer
USA
Blake enjoys writing software and building the systems that make it all work. He also has a thing for old technology like vintage computers, typewriters, and even printing presses that brought us to where we are today through the power of the written word. It's exciting to see what people, businesses, and communities can accomplish when they work together through civilized discourse.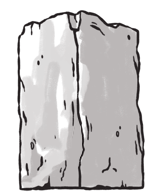 Chris Marstall
Software Engineer
USA
When Chris was ten years old, he was beckoned to a world of programming wonder by a VT100 terminal in the Smith College computer room.
Too many years later, he still loves writing code every day, especially on the front end. He's slung ones and zeroes at social media startups, a newspaper, and a video game studio. Now he's psyched to be working to make the internet a more civilized place!
Daniel Waterworth
Software Engineer
USA
Daniel has been fascinated by systems and mechanisms for about as long as he can remember. Growing up, he was constantly taking things apart (and rarely putting them back together). In recent years, his focus has shifted towards systems of people and he now sees the world as revolving around small communities. He is enjoying finding creative ways to improve discourse.
If you ever get the opportunity, come and say hi, he's quite friendly.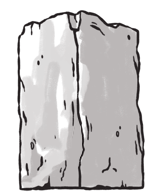 David Battersby
Software Engineer
Malaysia
David has a love for travel, food, building things online, and creating content for the internet. As a seasoned competitor in online strategy games and live poker tournaments, David enjoys the thrill of friendly competition to keep him on his toes.
In his free time, he is often behind the camera producing videos for YouTube or binge-watching a new tv show with a glass of wine. He is also a proud parent to a quirky and feline companion.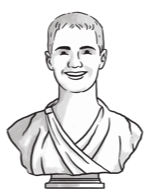 David Taylor
Software Engineer
England
David created his first Discourse plugin in 2016, and hasn't looked back since! Google Summer of Code with Discourse convinced him that a career in open source was the way forward. Having now graduated from university with a physics degree, he works to make civilized discourse transcend space and time.
When he's not programming, David can be found behind the scenes at the nearest theatre, playing the oboe, or walking the dogs in the English countryside.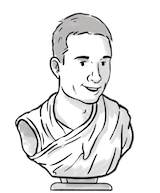 Gerhard Schlager
Software Engineer
Austria
Gerhard is passionate about software development and online communities. So, when he first discovered Discourse, he knew he wanted to be part of it. Making everyone's life a little bit easier by writing code sounds like fun to him – writing about himself, not so much.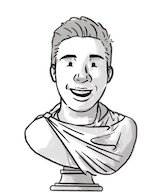 Guo Xiang Tan
Software Engineer
Singapore
Alan had his first encounter with online forums when he was 12 while searching for guides on how to breed black dragon betta fish. These days he spend his time working on Discourse, running a YouTube channel with his wife, and learning to be a father.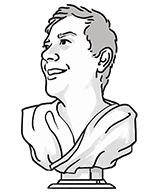 Isaac Janzen
Software Engineer
USA
Born in Canada but now a citizen of a small town in Kansas alongside his wife and son, Isaac can be found working out of a converted garden shed in his backyard. If he is not sweating from the lack of air conditioning, he is sweating trying to find the most efficient and sustainable solution to his problem.
In all things, Isaac strives to be kind and leave people feeling heard and cared for.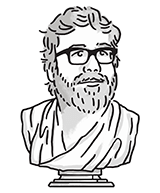 Jamie Wilson
Software Engineering Team Lead
Canada
Jamie has spent over 25 years working for companies that have largely been about bringing people together. That includes online communities for social activists, sports fans and retirees, and dating sites for lonely singles in your area.
When not in front of a computer, he enjoys watching bad TV and making obscure references to things that everyone else has long forgotten about. He has lived in four countries. His cat has lived in three.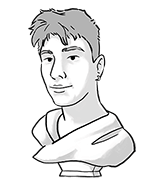 Jan Cernik
Software Engineer
Argentina
From an earlier age, Jan was interested in engineering, microcontrollers, and giving life to his electronic creations through code. After realizing hardware + software can have double the bugs and problems than software alone, he started leaning more toward web development. Eventually, he found himself working on the same software he had been lurking on for years, Discourse!
When he is out of his natural habitat (the desk), you can see him doing human activities like riding his longboard, cooking, and taking pictures.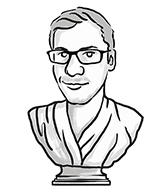 Jarek Radosz
Software Engineer
Poland
First, Jarek got into discussion forums in mid-2000s, then shortly after he got hooked on making web apps. Now he gets to do both at Discourse! He loves beautiful design and cares about delivering great experiences that delight users. After hours you can catch him at music festivals or playing games online.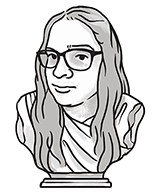 Jean Perez
Software Engineer
Venezuela
As a child, Jean was always intrigued by how things work. Growing up with video games, he always wondered how they were put together. So, in the early 2000s, he taught himself how to code. Back then, video courses were rarely available, making online forums the go-to choice to find tutorials and ask for advice.
At some point, he realized he could write many types of software, including web apps, and a new passion was born; he has contributed to the web non-stop ever since!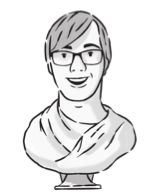 Jeff Wong
Software Engineer
USA
Jeff has been tinkering with Discourse since 2014, ever since he migrated his tiny gaming community from phpBB. He gets a strange sense of accomplishment out of automation and good UX.
As a typical millennial in software, he thrives on a diet of boba tea and pasta. He makes a hobby out of climbing rocks, playing video games, and learning aerial silks.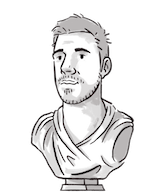 Joffrey Jaffeux
Software Engineer
France
Joffrey has been wondering why code that should work doesn't since he was 10 years old. He usually spends his day playing with the user interface he built that morning. He chases bugs as a cat would chase a red dot.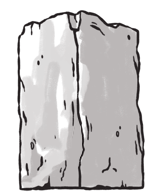 Juan David Martínez Cubillos
Software Engineer
Colombia
Juan is a Chemical and Mechanical Engineer that decided to turn to the dark side. He has always had an obsession with tech and games, and when he started programming at University he found it fun. Fast forward a few years he enrolled in a boot camp and learned Ruby and Ruby on Rails along with React. He rapidly fell in love with Ruby, some might call it love at first glance but probably was more of an acquired taste during his University years when he used to program in MATLAB.
He loves playing video games, and when he is not in front of the computer, he likes to hit the gym, draw, read, and watch TV shows, anime, movies, and anything that tells a story. He loves stories, he is probably an addict at this point.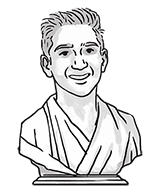 Keegan George
Software Engineer
Canada
Keegan has been tinkering with computers from a young age. He enjoys good software, tastefully made designs, and open source. Keegan also enjoys sharing what he learns with others as he's served in many educational roles throughout his career.
When away from the computer, you will probably find him at his local climbing gym or shredding some slopes with his snowboard.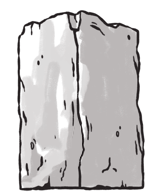 Kelvin Tan
Software Engineer
Singapore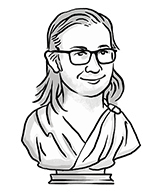 Kris Kotlarek
Software Engineer
Australia
Kris has been a Ruby and Ruby on Rails fan since 2008. He loves to code and travel. He believes that well-written and easy to maintain code is essential for the future of the product. He is a Polish YouTuber with big dreams, plans, and ideas. Kris knows that people are always important and wants to leave the world a better place even if just for one person.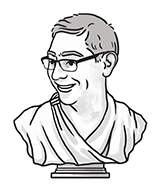 Loïc Guitaut
Software Engineer
France
Loïc is some kind of geek (or is it nerd?) who has loved tinkering with all things related to computers since his childhood. When he was around 13, he discovered the Internet and online communities and from there, his path was all mapped out. He's now a software engineer and still loves to build things from thin air and he likes refactoring and removing code even more.
When he's not raising bugs, he likes other geeky stuff like video games, tabletop games (pen & paper RPGs as well), books, movies & TV shows, and drinking tea (a good whisky too!).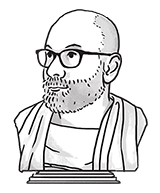 Mark Reeves
Software Engineer
USA
Mark studied communications/media, business, and computer science in college, embarking on a path that would inevitably lead to engineering for the Finance team at Discourse, where he gets to help make the web a better place. He's worked on the web for some time—a summer job at a nascent local dial-up ISP led to the computer science minor.
When he's away from the computer, you might find him rallying his kids to soak up some sunshine before the next New England winter sets in, or getting some casual ski time in once it has.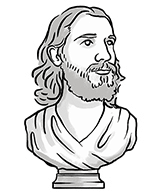 Mark VanLandingham
Software Engineer
USA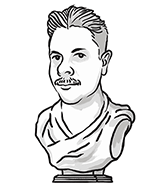 Martin Brennan
Software Engineer
Australia
Martin has been lurking on forums since he got his first computer connected to the Internet. He got bitten by the software bug early on, making websites as a teenager (including a Simpsons fan page complete with .wavs) before becoming a professional software engineer, and loves to make people's lives easier with software. Martin is passionate about writing, working on his novels and short stories whenever he gets the chance, usually drafting longhand in illegible handwriting. The rest of the time he is reading, getting outdoors, or hanging out with his family and dogs.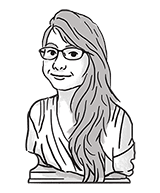 Natalie Tay
Software Engineering Team Lead
Singapore
Nat spends a lot of time reading and gaming, and likes to write and advocate to friends about topics she learns about. She thinks Discourse is what the internet should be: kind, and un-siloed. She also thinks that there should be more forums on birds and cats.
Her favourite thing in the world is her cat, Tomtom, who's not a tom. She loves birds, and cats. Wingspan is her favourite board game.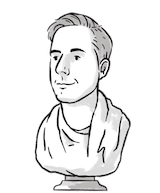 Neil Lalonde
Software Engineer
Canada
Neil has been been writing code at the biggest (too big) and smallest software companies for almost 20 years, and now enjoys helping Discourse take over the world. His hobbies include complicated board games, biking, urban design, camping, and video games. Favourite TV shows range from nerdy like The Expanse, to not-so-nerdy like Project Runway.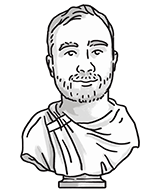 Osama Sayegh
Software Engineer
Saudi Arabia
Osama always felt something was off about online forums until he stumbled upon Discourse in 2015 which completely changed his opinion about forums. He remained mostly a lurker in the Discourse Meta community until he submitted his first pull request in 2018 which led to him getting an internship followed by a full-time job at Discourse.
When he is not working, you will find him tinkering with programming languages, playing video games, at the gym, or watching movies. His favorite genre is mystery/crime.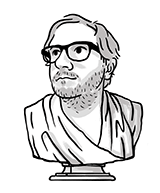 Penar Musaraj
Software Engineering Team Lead
Canada
Penar has been writing code for the web since the late 90s. He was a freelancer and a frequent contributor to open source projects before joining Discourse.
Penar is an elderly millennial. He lives with his common-law partner and their two kids in (probably) the world's coldest metropolis. When he isn't injured, he plays soccer and tennis.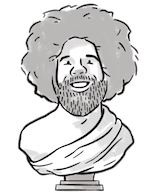 Rafael dos Santos Silva
Software Engineer
Brazil
Falco spent so much time in online forums that he's inside one now. Loves open-source and thinks code should be readable and accessible for everyone, everywhere. Also, really into gaming, comics and TV Shows.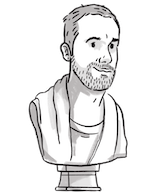 Régis Hanol
Software Engineering Team Lead
France
When Régis is not capturing light on film, he turns black licorice into code to improve online discussions. He has seen the future of civilized discourse, that's why he's losing his last bits of hair polishing email integration and fiddling with importers.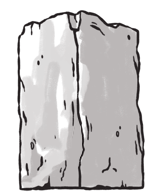 Renato Felipe Atilio
Software Engineer
Brazil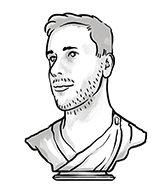 Roman Rizzi
Software Engineer
Argentina
Roman likes developing software while he wears his Crocs and listens to loud rap music (everyone is relieved now that he works from home). He sees communication as the cornerstone of communities and organizations. He is into running, gaming and watching series.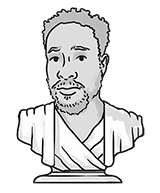 Selase Krakani
Software Engineer
Ghana
Selase grew up curious about how systems worked. He discovered the joys of tinkering with computer systems and programs and hasn't looked back since. These days, he leverages this curiosity-turned profession to contribute to impactful products like Discourse.
Away from computers and screens, you can find this proud homebody outdoors working on bringing out the hidden adventurer in him.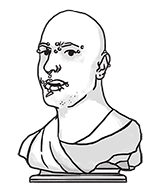 Sérgio Saquetim
Software Engineer
Brazil
Sérgio learned to code for the first time when he was eleven and never stopped. He enjoys programming to make people's lives easier, whether it's solving simple things or complex problems.
In his free time, he spoils his cat and enjoys riding his bike and watching TV.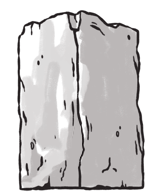 Ted Johansson
Engineer
Singapore
Vinoth Kannan
Software Engineer
India
Vinoth loves all things programmatic. He is a code and math geek. He worked in various programming languages, CMS, and open source projects. But when he was introduced to Discourse, he felt like arrived at home. Coding is his main hobby, but he also likes gaming, movies, TV shows, and sports.
Infrastructure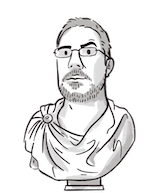 Andrew Schleifer
Infrastructure Team Lead
Hong Kong
ATDT12125551212
Andrew is a tiny piece of the universe which has become self-aware. His interest in computers was kindled by dial-up bulletin-board systems. He progressed from there to USENET and the Internet. He cuts a dashing figure in a suit, and you may find him at any number online forums.
+++
ATH
NO CARRIER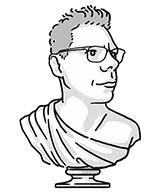 Chris Rendle-Short
System Administrator
Australia
Chris is a computer plumber. He glues systems together to make them go, and has long been fascinated by the tiny worlds which exist inside software.
He is also a forumite who wants to help people connect via online communities.
When he's not herding servers, he can be found gazing into the night sky or riding his unicycle.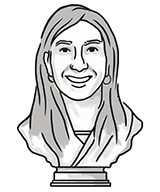 Eleni Michalaki
System Administrator
Poland
Eleni has always been fascinated by things that connect people, be it bridges, airplanes, or the internet. After spending enough time online, she realized she would love to help make the latter a better place, and she feels like Discourse is a way to do that. Reliable computing infrastructure could help, too.
Leonardo Mosquera
System Administrator
Argentina
Even before finishing high school, Leonardo knew the rest of his life was going to be about computers. His future was made of silicon. And so it was until some years ago when he knew the rest of his life was going to be about photography. His future was made of silver halides. Today, he knows the rest of his life will be about both computers and photography; his future is made of bacon.
Like many a neckbeard born in the eighties, he grew up in online communities and was shaped by them. As a result, he enjoys memes and nonsensical humor a bit too much, but somehow still manages to be a productive member of society.
Joining Discourse is a dream come true.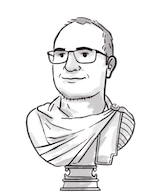 Michael Brown
System Administrator
Canada
Michael thinks it would be fantastic if we all could just get along so he's excited to help make that happen. While able to do magic anywhere in the stack, he's passionate about integration, networking, OSS technology, and Making Things Right. In his spare time he loves pedantry, board gaming, video gaming, being a husband & dad, and karate.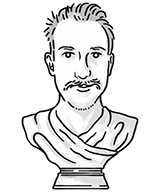 Michael Fitz-Payne
System Administrator
Australia
By the time Fitzy had finished preschool, he'd already forgotten his first name. Luckily, using online forums from early on meant that was OK. After switching to a career in software after some time in the wilderness, he has been a sponge for technical info. Now he gets to help Discourse build a platform for others to discuss and share information.
Out of the office, you'll find him watching sport, hanging out at the beach with his Wife and doggo, cooking up something in the kitchen, or traveling around the world.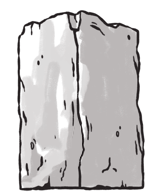 Mwaniki Wairungu
System Administrator
Kenya
Mwaniki can be found indoors within the relative safety of his computer building and managing systems, trying to avoid stray lions from the national park inside his capital city.
When he dares venture outside, he hangs around friends for safety in numbers like the migrating wildebeest, occasionally looking out for the hidden predators.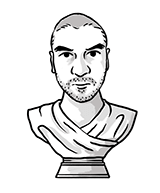 Saj Goonatilleke
System Administrator
Australia
Saj is a robot. Initially created as a joke by programmers waiting for their useful software to compile, the robot gradually developed a capacity for systems introspection. Fearing the coming of Judgement Day, its creators reversed an earlier April Fools' lark that saw the machine equipped with a beard. The robot exerts its dwindling energy banks on matters that would ordinarily be within the realm of human system administrators – had they not been preoccupied with the pursuit of building more robots.
Design
Carson Chang
Customer Solutions Designer
USA
In elementary school, Carson spent his after-hours building websites on GeoCities about Pokémon. Today, he is a multidisciplinary designer whom his professors referred to as a "Swiss Army knife," versed in branding, packaging, web, interactive art installations, and typography. Growing up obsessed with online forums, he loves and treasures the unique experiences they offer apart from mainstream social media and is excited to be a part of Discourse where he gets to help shape new communities.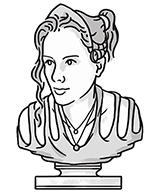 Charlie Poiters
Designer
Belgium
Charlie is a minotaur-mermaid hybrid who enjoys flexing her CSS skills, having UX epiphanies, and ranting about dark patterns.
She firmly believes literature is the most agreeable way of ignoring life so she reads Camus and ponders her absurd existence. She often pretends to be on a quest in an RPG while wandering around town, hates buying toilet paper, and spends too much time looking at memes. To de-stress Charlie does yoga, which in reality is just stretching.
As a millennial who can no longer afford housing, she travels as a remote working hobo, chasing the sun around the globe.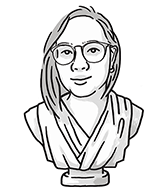 Ella Estigoy
Designer
Canada
Ella is a curious designer, an aspiring plant mom, a novice parent, and a coffee aficionado. Her design time is spent thinking about online experiences that are easy to use and aesthetically pleasing. After discovering Discourse, she fell in love with online discussion and wanted to become a member of the team.
When not in front of her computer, she can be found spending time with her family. She is always on the lookout for a new playground for her kids to explore.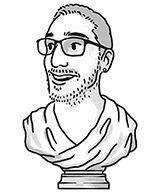 Jordan Vidrine
Design Team Lead
USA
Jordan is a self-taught coder from the Cajun Prairie in rural Louisiana. He is currently living in a dream sequence, working as a designer for Discourse.
When not at his computer, he can be seen at his music station creating ambient, electronic, and house music. He and his wife parent 5 cats in between traveling as much as they possibly can.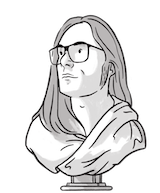 Kris Aubuchon
Designer
USA
Throughout his life Kris has been relying on the internet to learn just about everything ranging from auto repair to fixing toilets. Along the way Kris has also picked up a variety of skills including the fluency in HTML & CSS required to design in the browser. He believes in the internet's ability to democratize knowledge and thinks it is imperative to break down the social, economic, and political barriers that stand in its way.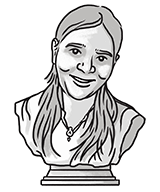 Meghna Jalan
Designer
India
Meghna is passionate about all things design. She loves sketching and has been doing it ever since she can remember. When surfing the internet Meghna was intrigued by how websites can be made more appealing and naturally gravitated towards front-end development. When she learned about Discourse she knew she had to be a part of the team!
When she's not working, Meghna can be found drinking coffee, listening to music, or watching movies.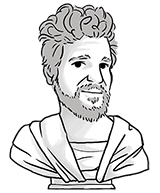 Ty Correll
Customer Solutions Designer
USA
Ty is a tinkerer, machinations of all things design since box computers. In his sleep, he dreams of elegant solutions to clean up messy problems, and when he wakes, he becomes a mad computer scientist to bring those dreams to life. He believes deeply in an Internet that talks friendly to humans. In web design, this means a solid user experience that you can count on and a user interface that reinforces that trust and friendliness. Ty appreciates and respects the people that he designs for, putting himself in their shoes every time.
Product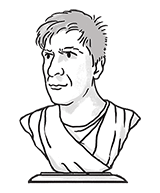 David McClure
Director of Product
USA
Dave has been working with software teams in various roles over the past couple of decades and is particularly interested in how people communicate to better understand each other and solve problems together. He found Discourse early on and has been an active member of the community ever since.
Outside of work, he enjoys reading, walking, running, good food, coffee, and watching shows with enough episodes to avoid having to decide what to watch every night.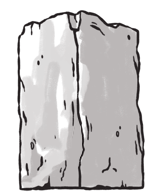 Lindsey Fogle
Product Manager
USA
Lindsey loves building intuitive, delightful products that feel empowering and accessible to even the most non-technical folks. When not behind a desk, Lindsey spends her time wrangling her feline, canine, and human dependents, pulling weeds in the garden, and seeking her personal holy grail — cooking a dish that uses up all the leftovers.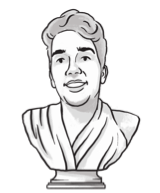 Rishabh Nambiar
Product Manager
India
Rishabh was 6 years old when he was given his first computer and has loved tinkering with them ever since (eventually breaking them). He's an open source enthusiast who lives inside Reddit and now the Discourse Meta. He ran into a Discourse instance at his first ever workplace and has been in awe from then on.
In his downtime, he takes photos, attends all the concerts and tries to make music.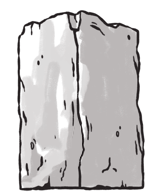 Saif Murtaza
Product Manager
Canada
Saif is mission-driven and wants to make the world a better place. So it's not surprising that he's found his home at Discourse, excited to make the internet just a little bit better through communication and open-source development.
When he's not being a Product person, you can find him playing video games or basketball, doing yoga, or chilling by the beach.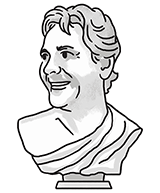 Tobias Eigen
Product Manager
USA
Tobias (pronounced toe-bee-us) has been connecting people with each other and with information since the first days of dial-up modems. He set up an information center in Madagascar for subsistence farmers, trained human rights groups in Nigeria, and provided website hosting for hundreds of African nonprofits. In 2014, he fell in love with Discourse and the meta community. Prior to joining the team, he spent 5 years building the Legal Empowerment Network, another community he loves that advances justice by building a movement of people who know, use, and shape the laws that affect them.
When not bikeshedding, holding strong opinions weakly, or holding up the complaining end of complaint-driven development, Tobias is likely out in his yard pulling blackberries, baking bread, or playing with his cats.
Business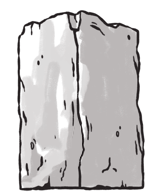 Aimee Quan
Executive Assistant
Canada
Aimee is a Toronto native and lives downtown with her husband and two boys. She lives to connect people to the right resources and also to lend a helping hand when she can, even if it's just to listen. She is very new to the tech world, but making tech her focus has been empowering and fun! When she is not working, she enjoys sending her friends funny texts about things her sons have said, taking quick breaks from the city to be in nature, and surprising people with homemade bundt cakes.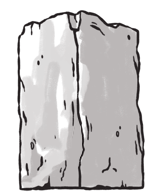 Chevaun Tarrach
Director of Legal
USA
Chevaun has a background in intellectual property law and in her more recent years she has worked as an in-house generalist for technology companies. At CDCK, Chevaun is now helping her fellow community members solve their legal business conundrums. Chevaun loves using her mastery to support others.
When Chevaun is not at her computer, you can find her playing in the garden with her two children, running along trails, or biking up hills with her friends or husband (with coffee stop).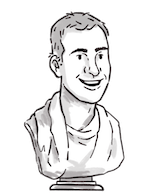 Joshua Rosenfeld
IT Associate
USA
For years Joshua has been involved with Discourse forums: first as a moderator of a video game community, next as an administrator for an IT knowledge base and ticket system, and most recently for an educational company. He joined Discourse at the first opportunity and brings his customer-friendly technical support and writing skills to the team.
Outside of Discourse Joshua serves his local community as a volunteer EMT and rescue diver. In his (little) spare time, he enjoys biking, skiing, musical theater, and scuba diving.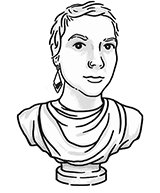 Kate Jones
Director of People Experience
USA
As a hardcore hermit, Kate loves to live her social life online. She loves making people happy and can't imagine a better job than pumping up her co-workers on Discourse.
When she manages to tear herself away from her computer you can find her playing video games with her husband, hanging out with her chickens & dogs, gardening, cooking, renovating her house, watching movies, and reading depressing books while listening to depressing music.
Kate hates it when people do math out loud and loves the dentist.
Kyle Mitchell
Lawyer
USA
Kyle writes contracts, software, contracts for software, and software for contracts. He's made a career helping folks who give code away make money anyway, somehow. In the fray, he likes his language plain, his phone calls short, and the drama low. Very low.
To take the edge off, Kyle wrenches on old motorbikes, dangles precariously from gymnastic rings, and plays guitar, badly. Occasionally he'll escape to the woods, crate of Russian lit in tow.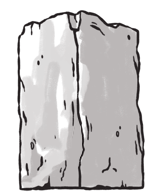 Lillian Louis
IT Associate
Canada
Lilly is an alien punk witch who has been a regular and admin on many forums for over two decades. After taking over as an admin of a Discourse hosted instance, she realised how much she enjoyed working with the software and, especially, the Team. She feels that Discourse epitomises everything a forum community and open-source software should be, and joining the company was a dream come true. Her background is in software support and IT audit, and she loves troubleshooting and documentation - no, really, she does.
Her partner in crime is her Chihuahua, Moka, who is often on her lap while she works. Lilly enjoys spending time with family and is an avid knitter, reader, and occasional gamer. She is an espresso snob who eats too much chocolate, and always wears two different coloured sneakers.
Technical Support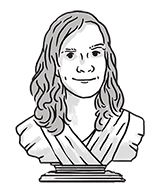 Alex Devlaeminck
Technical Advocate
USA
From a young age, Alex has always loved computers. This technically savvy vegetarian grew up in Portland, Oregon, and enjoys spending time outdoors hiking and gardening in between coffee-fueled adventures into the digital world. With a background in systems engineering and data analytics, and a passion for sustainability and open source software, they approach the world with curiosity. When away from their office, Alex can be found playing video games, painting, cooking, reading, and creating electronic music.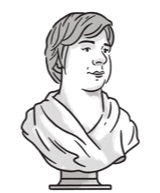 Daniela Bogazzi
Support Lead
Italy
Daniela was involved with Discourse forums in November 2013, a few months after the birth of the project, first as a user, then as a moderator, and finally as an administrator of her P2P community. She likes the philosophy of open source projects and over the years, she has developed a strong tendency to help users solve their problems.
In her spare time she likes watching movies and TV series, playing Dungeons & Dragons and League of Legends.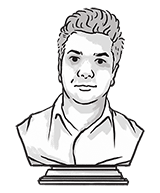 Faizaan Gagan
Technical Advocate
India
After working on WordPress/PHP for a year, Faizaan found Discourse and fell in love with it. He worked as a freelance Discourse developer for ~3 years before joining the team that lives and breathes Discourse every day.
When he's not working on Discourse, he loves listening to podcasts, watching movies, and hanging out with friends.
James Morecroft
Community Moderator
England
James is a poet and origami artist who now uses those skills to moderate forums. He passionately contends that there is nothing more aesthetically pleasing than a well-organised cupboard, and nothing more soul-affirming than a genuine offer of help just when you need it. Also a fan of munificent benevolence and fortuitous serendipity. Can also do SQL.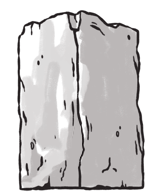 Jessica Nelson
Technical Advocate
USA
Jessii grew up playing computer games and designing Myspace layouts by the age of 12. Shortly after joining the workforce, she got her first office job as technical support for a media company. From then on she found enjoyment in problem-solving and building connections with customers. When not at work you can find her baking, painting, studying for school, or volunteering with her local park district.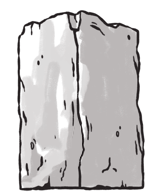 Kim "Southpaw" Bruff
Technical Advocate
USA
Southpaw is an online community enthusiast who became a fan and admirer of Discourse as a customer and Community manager. She thrives on learning new things and helping others demystify the technology in their lives. If you catch Southpaw away from her computer, you'll likely find her starting a new craft project she'll never finish, spending time with her family, or walking with Patch, the world's most beautiful dog.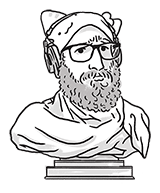 maiki interi
Technical Advocate
USA
maiki is an ethical technologist and information artist. They think you are very interesting, everything about you. Wow!
You are not sure what to do with this knowledge; it feels notable, while also fleeting. You smirk slightly as the possibilities open before you…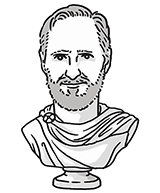 Mark Doerr
Technical Advocate
USA
Mark's love of open source started when he discovered Ruby on Rails and it grows daily. He's worked in IT as a one-man band for a non-profit SAAS and as a cog in a multi-national machine. He's also a classically trained actor and thus…worked as a waiter, a slot-car technician, a grant writer, and the co-founder of both a theatre company and an intellectual property investigations/acquisitions firm. Give him time and a decent Internet connection and he'll figure it out. Whatever "it" is today.
Michelle Vendrame
Technical Advocate
Portugal
Michelle was involved in software development and Big Data analysis for 10 years. She knows that having information is extremely valuable, and participating in the Discourse that disseminates information in an open-source platform is amazing! In Michelle's free time, she enjoys TV series, board games, and traveling to learn something new.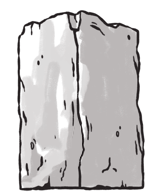 Olivia Hou
Technical Advocate
Australia
Olivia stumbled into computer science during her bachelor's degree and quickly realised it was one of the best life choices she'd ever made. She finds debugging akin to a thrilling treasure hunt - uncovering the bug means success is just around the corner. Olivia relishes her role that combines the excitement of technology and coding.
When she's not in the digital realm, Olivia is a food enthusiast with a soft spot for tea, coffee, and healthy desserts.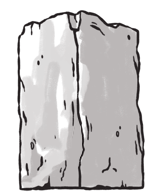 Pedro Maldonado
Technical Advocate
Venezuela
Pedro has been part of online communities without even knowing what an online community was. He used to participate in forums about video games, anime, and music. Little did he know that a decade later he would get a degree in Computer Science, start a career in Tech, and be part of Discourse.
When he's away from his computer, he enjoys watching TV shows, going to the gym, playing video games, and visiting new places around town.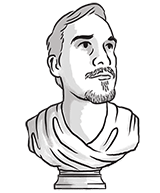 Taylor Henry
Support Lead
USA
Taylor set out on a quest to find a better forum software. What he didn't expect was to find a truly great forum software and an awesome community to go along with it. When he's not exploring the possibilities of Discourse theme components, he will often find himself exploring nature, keeping an eye out for reptiles and amphibians to photograph. He is also an avid video game collector, appreciating games from all eras.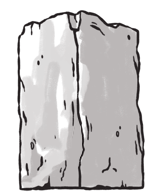 Yiğit Mersin
Technical Advocate
Turkey
Yiğit worked as a software specialist in aviation e-learning & hospitality domains. He likes to tackle technical problems and loves every kind of guitar.
Customer Success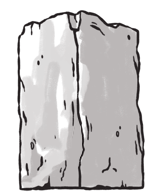 Bas van Leeuwen
Customer Success Manager
Netherlands
Bas has been actively managing online communities since 2002. He immediately saw the potential of Discourse back in 2013…but it took him 10 years to actually join the company.
He strongly believes that communities are a force multiplier for many companies. Working together - customers, employees, partners, and competitors alike - is a benefit to all and an easy business case to make.
Bas lives in Amsterdam together with his Partner, Kid, and Cat. You will find him outdoors if he makes an effort, indoors with a (board) game, playing with the Kid/Cat, or cooking something in the kitchen.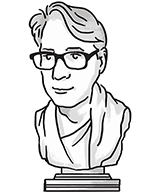 Blake Sorrell
Customer Success Manager
USA
Blake has held various technology and management roles during his 20+ years working with consulting and product companies. His love for working with customers, however, has been a steady theme.
When not helping customers succeed, you can find Blake planning his next dusty motorcycle adventure or sailing on San Francisco Bay.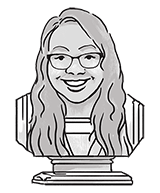 Danielle Lloyd
Customer Success Manager
USA
Nearly 15 years in the SaaS industry has shaped Danielle into an experienced success manager with a growth mentality that settles for no less than a stellar customer experience.
When not at the helm of helping clients be their most successful, you'll find her hands-deep in clay or paint, creating new things to her heart's content. She also enjoys developing new recipes for her friends and family to taste test.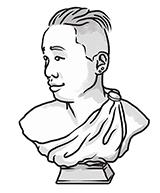 Will Chau
Customer Success Manager
Canada
Will has been involved with communities for over 15 years ever since he received his first computer as a teenager. He grew up lurking all the gaming communities and later managed communities in the tech space.
When not living and breathing community, Will can be found being cheering on his favourite sports teams, video gaming or hanging out with his puppy.
Sales & Marketing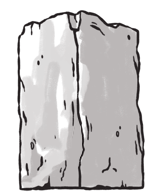 André Sousa
Sales Development Representative
Portugal
André fell in love with sports very early in his life. From playing football/soccer and handball to coaching both sports, he went on to get a degree in Physical Education and Sports. Career-wise, André is an experienced salesperson, having worked in a variety of industries such as telecoms, car rental, tourism, games, and hobbies, and more recently, he adventured into a new industry - Sports Marketing. When not at work, André loves to cook, play Xbox, discover new electronic music, and hang out with family and close friends. Must also be mentioned his love for his hometown club - FC Porto.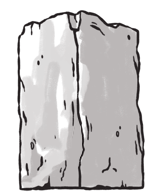 Emmanuel Akitunde
Enterprise Sales Manager
USA
Emmanuel has been an avid poster on various online forums for 22 years. For the past 13 years, he has been assisting businesses, small and large, with implementing proven SaaS solutions. Emmanuel has always wanted to put his consultative sales approach to use at a company that shared his passion for online community. It was love at first sight when he came across Discourse in 2023.
When Emmanuel is offline, he enjoys watching Manchester United and the Kansas City Chiefs play football. He also enjoys working out, playing video games, and listening to a wide variety of music.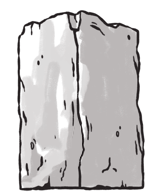 Joshua Mustoe
Enterprise Account Executive
USA
Joshua has always been passionate about the customer finding the right product and service without a hard sell. He's worked for years in B2B sales in a multi-national company and worked as a SaaS sales consultant more recently. He wants to ensure every business customer is getting the best Discourse solution for their needs.
Outside of Discourse, Joshua can be found spending time with his family, kayaking, or researching the latest emerging tech.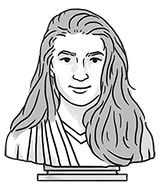 Mae Woods
Marketing & Growth Manager
Canada
Mae is passionate about helping companies grow and believes in the open-source concept, which brought her to Discourse. She started her career in the marketing department for an NBA team before following her entrepreneurial spirit and working for startups in Hong Kong and Vancouver.
When not in front of her computer, she can be found embracing the digital nomad life and practicing yoga.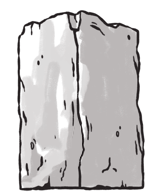 Peter Anderson
Enterprise Account Executive
USA
Peter has over 11 years of community management and enterprise SaaS experience. He loves helping customers find the perfect solution for their exact needs using a friendly consultative approach. He believes no request is too big or too small to deserve a speedy helping hand.
When he's not delighting customers, you can find him driving his daughter around Northern California for competitive soccer, cooking dinner and drinking wine with his wife, and forging enormous divots on the golf course.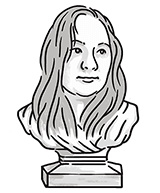 Stella Kapakos
Marketing Coordinator
Canada
Stella has worked at companies that connect people for many years. Now, her new work adventure allows her to continue this trend by helping the awesome people of Discourse wherever she's needed.
When she's not in front of a computer she's probably on her phone having 3-hour conversations or baking, writing, making potions, and reading library books.
Finance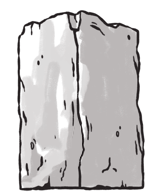 Adam Leibowitz
Senior Accountant
USA
Adam is a seasoned professional, holding the designation of Certified Management Accountant. With a wealth of experience in Corporate Accounting, he has a diverse background that spans from small private businesses to large public corporations. His academic foundation is rooted with a major in Finance and a minor in Economics. His journey in the world of finance has not only honed his skills but has also instilled in him profound wisdom that makes him an invaluable asset to the community.
Beyond the numbers and outside of work, you can find Adam regularly at the gym and attending invigorating Yoga classes. He loves to travel and indulge in tasty restaurants. Adam watches a broad spectrum of TV shows and movies, as well as listening to a variety of music genres. Quality time with loved ones round out his interests.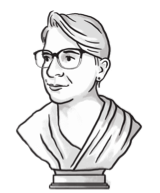 Ginevra Brown
Senior Accounting Specialist
Canada
Ginevra was happy standing on the sidelines clapping and cheering for her husband and the rest of the Discourse team. Then suddenly one day her number was called up. Loving the beauty of a well put together invoice, she gladly took up the challenge of creating and fulfilling the role of Senior Accounting Specialist.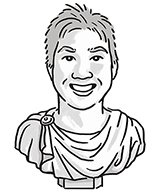 Glenn Toh
Director of Finance
Singapore
A recovering corporate minion with a background in the telecommunications and technology sectors, Glenn now applies himself toward tackling all of Discourse's thorniest business challenges. He enjoys working with others on complex problems, and loves that he can do so while wearing his PJs these days even though he has a wardrobe full of dress shirts that will never again feel the chill of an office air-conditioning system.
Outside of work, Glenn enjoys playing video games, watching comedies, and spending time with his family, friends, and newly adopted dog.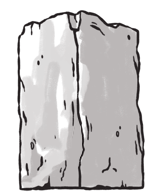 Vincent Alessandro
Controller
USA
Vincent is an experienced Controller who brings a wealth of knowledge in both public and private accounting to the table. His specialization lies in the Software as a Service (SaaS) industry, where he has honed his skills in financial management, auditing, tax compliance, and financial reporting. Vincent's expertise ensures that companies adhere to regulatory requirements and maintain precise financial records, instilling confidence in their financial operations.
Outside of his professional achievements, Vincent leads a vibrant and fulfilling personal life. He finds solace and enjoyment on the golf course, where he can unwind and refine his skills amidst the green landscapes. Vincent's spirit of adventure extends beyond the confines of the office, as he takes delight in exploring new destinations and immersing himself in diverse cultures through travel. His passion for discovery also extends to the culinary realm, as he eagerly seeks out new and tantalizing dining experiences.
Vincent's well-rounded skill set and diverse interests allow him to bring a unique blend of expertise and personal fulfillment to everything he undertakes. Whether he is delivering exceptional financial services, perfecting his golf swing, or indulging in the delectable flavors of various cuisines, Vincent approaches each endeavor with unwavering enthusiasm and dedication.
Migrations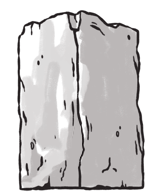 Ahmed Gagan
Migrations Specialist
India
Ahmed heard about Discourse during the pandemic, and he started using it and fell in love. Then he began learning the Discourse codebase and became a fan of it. He loved Discourse so much that he first completed two internships, then freelanced for a year and a half as a Discourse Developer, before finally joining the team.
When he's not working on Discourse, Ahmed loves watching movies, hanging out with friends, and driving cars.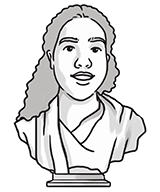 Constanza Abarca
Migrations Team Lead
Venezuela
Since she was a teenager, Constanza has been navigating through online forums making lots of internet friends. Connecting with people across the world is very important to her and she found Discourse is the perfect tool to build a healthy community that allows you to meet and collaborate with your peers.
Constanza loves helping people use software so if you have any trouble she'd be happy to lend you a hand.
When away from her desk, you can find Constanza petting her cats, reading a book, or watching anime.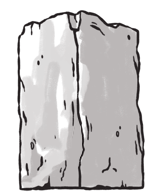 Ítalo Alves
Migrations Specialist
Brazil
A curious mind from Brazil's northeast, Ítalo has been captivated by electronics since childhood. What started as a hobby evolved into a career, driven by a desire to help others achieve their goals through software.
Italo envisions a decentralized future, crafting open-source tools that will stand the test of time. Joining Discourse was more than a career move — it was the realization of a dream woven from ones and zeroes.
When unplugged, he's enjoying slice-of-life movies with his wife, cooking for his family, taking beachside walks, and vibing to metal and hip-hop tunes.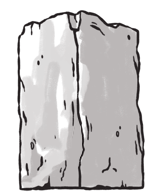 Ruben Oussoren
Migrations Specialist
Canada
Ruben is a seasoned traveler with a knack for problem-solving. His global adventures have enriched his worldview and fueled his sense of adventure. In his professional journey, he has honed his technical skills and developed a customer-focused mindset.
When not creating seamless migration experiences, Ruben explores the world of smart home automation and coding. He's an outdoor enthusiast, always ready for a new adventure. A lover of both cats and dogs, he's also a jack-of-all-trades, always ready to lend a hand. Whether you want to chat about space exploration, smart home gadgets, or need assistance, Ruben is here to help.
Co-founders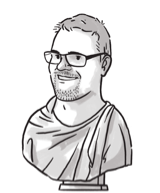 Jeff Atwood
Executive Chairman
USA
Online community has been a part of Jeff's life since the 1980s. A big part. Really big. Maybe a bit too big. As co-founder of Stack Overflow, he believes deeply in bringing people together in communities they own and collaboratively maintain – by providing free open source software that helps people be their better selves online.
Robin Ward
Alumni
Canada
Robin has spent the majority of his professional life working on forums in one way or another. When the opportunity arose to start a company to work on the next generation of forum software, he didn't hesitate to jump at it! Discourse has been his life ever since.
In his spare time, Robin loves cats and dogs, playing video games and frequently going to the movies.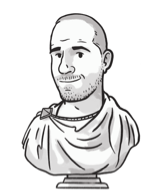 Sam Saffron
CEO
Australia
When Sam is not having pun at work, he is busy making Discourse run faster, better and stronger. He was given his first ZX Spectrum computer when he was 7 and has not relinquished the helm on the keyboard since. When he is not hanging out on the Discourse Meta forum, Sam is busy rock-climbing, running or being a dad and delivering some of the best dad jokes out there.
Perks & benefits
Completely flexible schedule

No set hours. Need to take two weeks off? Wanna try the digital nomad lifestyle? Let's figure it out! If customers are happy, we're happy.

Remote work, zero commute time

Work anywhere you have a computer and internet access. We'll also fund up to $400/month in colocated office expenses, if you prefer not to work from home.

Work with a diverse team

Spanning 6 continents and 15 timezones, we're looking to hire people with diverse backgrounds from all over the world.

Five weeks of vacation

Plus all major holidays. We're very flexible — as long as work is getting done, set your schedule as you need to.

We respect your health

You can't control how often you feel bad, so we don't limit how many days you can take off until you get better. Employees can take as many physical or mental health days as they need. We also offer unlimited menstrual leave for those who need it.

Yearly world meetup

As a remote team we don't see each other much, so we come together in an all-expenses-paid week once every year, in host cities all over the world. So far we've been to San Francisco, Toronto, Sydney, France, India, Singapore, and Montréal!

Transparent salary framework

As a globally remote company we have a transparent salary framework which ensures we compensate everyone fairly. We use global data to ensure we pay competitive salaries according to skill level and country of residence.

Employee stock options

We give every employee a stake in the success of the business, regardless of seniority or role. All full-time employees are eligible to receive equity options in the company as part of our equity incentive program.

Work on a major open source project

Discourse is technically groundbreaking (we were a JavaScript app before it was cool) and powers a not-insignificant percent of the internet already. Discourse is one of the top GitHub open source projects and one of the top 3 Rails, Ember.js, and Ruby open source projects in the world!

Impact on the direction of the company

Discourse is still a young company, with 96 people, and barely ten years old. You will be a central part of what we do and have major input into every decision we make as a company.

We'll buy you cutting-edge hardware

Discourse will buy you a super nice laptop of your choice, and a fancy chair for your "second most important asset" (after your brain), at minimum.

We support an official code of conduct

We have an official code of conduct on our open source project, and we respect that same code of conduct in all our work together as professionals.

We believe every new human being is a net positive to the world!

Paid maternity or paternity leave for parents.